The definition of graphic design is endless.  Graphic design can mean the grocery store circulars you receive in the mail, your child's obnoxious t-shit, the billboard on a major highway; even the small business card you submit for a free lunch at Outback Steakhouse.
Your business deserves a memorable design. Your company also deserves a professional image. Our designers will take time to get to know what your company stands for. We will allow our understanding of your company's mission statement influence great design.
We provide any graphic design services you require: business cards, project mockups, stationary, branding, print ads, t-shirts and apparel, brochures, billboards, small scale CAT blue prints, posters, music album artwork, and so on and so on.  Basically, if you can print it, we can design it.
We are not a print shop, but we work closely with many Perry County based vendors and printers.  We are also willing to work with any preferred vendor of your choosing.
Adobe Photoshop
Adobe Illustrator
Adobe Indesign
Business Cards
Stationary
Custom Graphics
Custom Logos
Company Branding
Apparel
Thank you! You are the bestest in the land!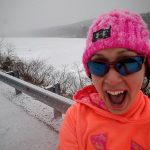 Green Hill Drive "Album Art" Shirt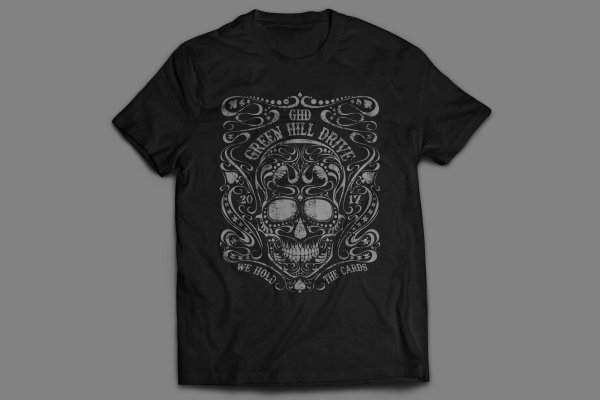 Green Hill Drive "Sugar Skull" Shirt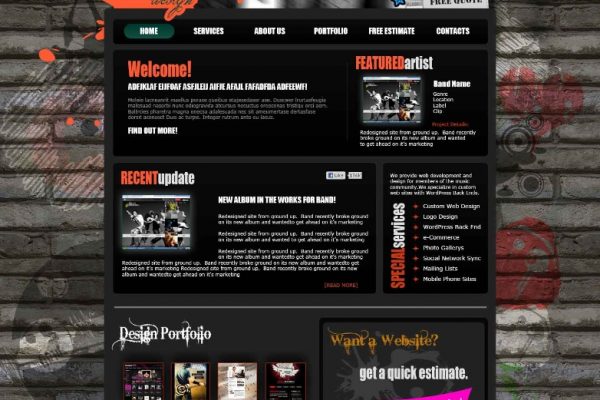 RongDesign.com (2013)